House Removals Belsize Park nw3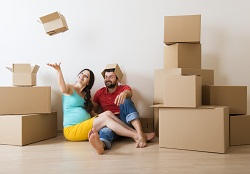 Why Choose Us For Your Belsize Park Home Removals?
You can trust Belsize Park Removals removals as we have been operating in the NW3 area for years, providing high quality removals and man with van services. We always strive to make our removal services outstanding, thus guaranteeing a hassle-free move for you. Our team is highly knowledgeable, trained and experienced in domestic relocations. Plus, we are equipped with the latest moving equipment so that your possessions are securely transported without any worry.

At Belsize Park Removals, we follow a detailed process during our domestic removals that we have developed over the years for excellent results:

1. Free Assessment/Survey: The first step of our process is to survey the property from which you will be moving out. This helps us to create an accurate quotation and plan the whole removal process accordingly. Additionally, one of our surveyors will assess the access routes, size of items and the number of belongings that need to be relocated.

2. Moving Plan Development: After assessing your property, our team will create a personalized moving plan taking into account all the details gathered during the assessment/survey as well as your specific needs.

3. Booking Confirmation: Once you are satisfied with the moving plan and estimate, we will book your move on a suitable date after getting confirmation from you. You can call us at
or contact us through email if you want some clarification regarding our services before making any kind of commitment.

4. Pre-Move Preparation: Before starting your domestic relocation, our team informs you about their upcoming visit, and gives instructions on how to prepare for it safely and efficiently. At this point, you can choose whether you want them to pack all your belongings or just handle large furniture/items as per your convenience and budget.

5. Packing & Loading: This stage includes loading of all your packed goods into our removal vehicle(s). Our experts always use specialized packing materials like bubble wrap, foam pouches, corrugated cardboard sheets etc., to ensure that your belongings reach their destination in mint condition - no matter how far away it is!

6. Cleaning: After unloading everything at your new location in NW6 area, our crew takes one final look around your former residence and cleans up after themselves to maintain neatness according to our company's quality standards while leaving a good impression behind.

No matter what type of home removal service - local or national - Belsize Park Removals guarantees efficient outcomes every time for its customers without burning a hole in their pockets! Our team work hard round-the-clock to make sure that all property removals go smoothly from start till finish. This reflects from thousands of positive reviews written by those who took benefit from our top notch removal services in Belsize Park area on Yell, Google and other review websites online!