Office Removals Belsize Park nw3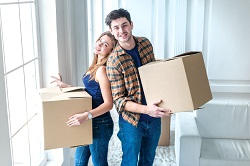 For years Belsize Park Removals has been working with commercial customers in NW3, offering them reliable and timely office removals of all sizes. We are known to be one of the best in this field and we can help you with any kind of move - from short to long distances. Our employees are skilled professionals, who have been extensively trained for this type of job and know how to deal with fragile items or large pieces of furniture.

Why Choose Us for Your Belsize Park Commercial Relocation?
First of all, our company offers secure storage facilities that can help you with packing and unpacking your items. We also keep an inventory list of all the things that need to be moved so you perfectly understand what was relocated during the process. With us, you can be assured that all the items will be delivered safe and sound.

Another thing is the speed with which our team works. We understand the importance of staying on schedule when it comes to business relocation, so we have made sure that our employees work as fast as possible without compromising on quality. Furthermore, we always dispose of packaging materials after the job is done; not only will this save you time but also money.

Last but not least, our prices are competitive, we offer great discounts when it comes to employee relocations and our packages can be tailored to suit your budget both for short-term and long-term rents. Whether you are moving within or outside London area, you don't need to worry about cost any more! Our team will always make sure that your relocation goes smoothly and hassle free!

Our Services Offered For Business Relocation

We offer a wide range of services for business relocation: whether it`s office moving or employee relocation in NW3, you can count on us for a professional job done! Other services include packing and shipping, furniture assembly/disassembly, installation/uninstallation services, waste disposal and many more. And no matter how far the destination is - we have got the right equipment and staff to make sure everything is transported safely!

In addition to these services , when planning a commercial relocation, there are many other things that must be taken into consideration such as insurance policies, laws regarding moving certain equipment or furniture out of certain areas among other things. Don't worry though - our staff is well trained in this regard too and ready to assist you every step of the way. The entire process will be taken care of by our team - from packing your belongings up until they reach their new destination safely.

So if you're looking for reliable Belsize Park commercial relocation service providers,
to get started today! With us your move will be hassle-free!